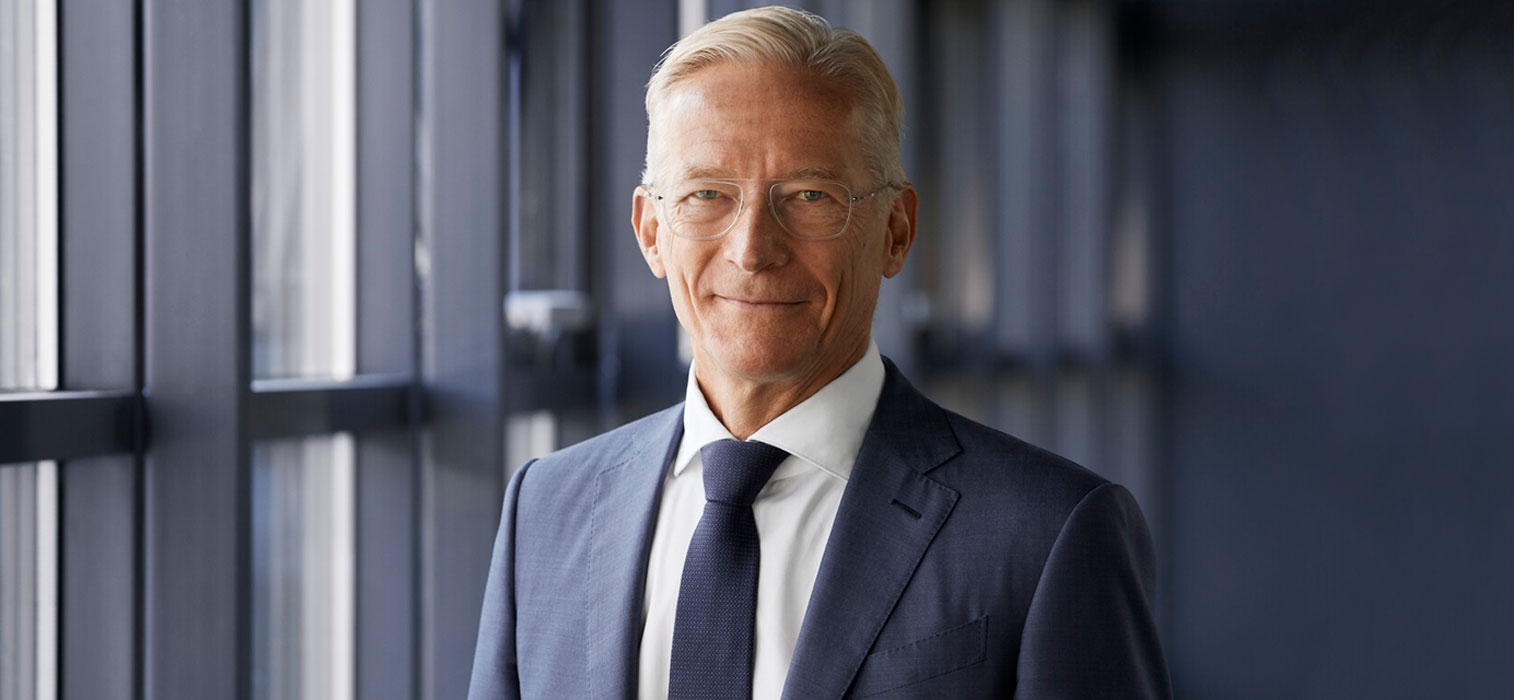 A message from the Chairman
"As a company, we continue to strive towards long-term value creation for all our stakeholders – consumers, healthcare professionals, employees, communities and shareholders."
Dear shareholders,
As I write this letter, the world continues to grapple with the COVID-19 pandemic that has impacted us all, professionally and personally. At Coloplast, our mission continues to guide us. We are here to make life easier for people with intimate healthcare needs - today and tomorrow.
As the impact of the pandemic wanes across the world, we see a path to recovery and continue to focus on building the consumer healthcare company of the future. We launched a new corporate strategy last year, Strive25, and despite the challenges presented by COVID-19, I look back on a year in which the company delivered solid results and took market shares across all business areas.
As a company, we continue to strive towards long-term value creation for all our stakeholders – consumers, healthcare professionals, employees, communities and shareholders.
In my role, I continue to firmly believe that effective boardrooms are built on a foundation of collaboration, respect and trust. I also place great emphasis on the strong collaboration between the Board and the Executive Leadership Team.
One of my key priorities since becoming Chairman of the Board has been to broaden the scope of the Board's strategic work. Over the past year, the Board has engaged extensively with management on navigating the impacts of COVID-19 as well as key strategic topics, including innovation, digitalisation, sustainability, culture, M&A and successful execution in the US and China. Let me highlight two key areas.
First, our strategy must evolve as the marketplace changes. To name a few key developments, COVID-19 has accelerated the digital transformation and introduced new ways of working that will have large ramifications in the years to come. COVID-19 has also put pressure on input costs which will be a key topic going forward.
Second, Sustainability is on top of the Board agenda. I firmly believe that sustainability is key to corporate competitiveness and a company's continued ability to operate. The Board is committed to addressing these concerns and to providing the adequate disclosure and transparency necessary to assess our progress. At Coloplast, we have always aspired to act responsibly. As part of Strive25, Sustainability has been elevated to an enterprise theme backed by large investments.
The climate crisis is one of the most urgent issues of our time and we must act now. At Coloplast, we have taken key steps to advance our environmental commitment. I strongly support the recommendations of the Task Force on Climate-related Financial Disclosures and encourage other business leaders to join the effort.
As outlined in our Remuneration report, to underline our commitment to climate action and ensure solid progress, executive remuneration will be linked to climate-related non-financial metrics.
Inclusion & Diversity is another area that I feel passionate about.
In 2020, I became Chairman of the DI (Danish Industry) Committee on Diversity. Most recently, as part of the company's inclusion and diversity efforts, Coloplast has signed the Confederation of Danish Industry's Gender Diversity Pledge, committing to a target of a 40/60 gender distribution in management and our Board of Directors by 2030.
During the year, Coloplast undertook an independent Board evaluation to assess whether the board's composition, dynamics, operations and structure areeffective for the company and its business environment in the short and long term. The review identified future development areas and also highlighted areas of strength.
At the Annual General Meeting in December, the Board will propose the election of a new Board member who has extensive commercial experience from the US market.
Today, I am pleased to present our Annual Report, which looks back on another challenging year due to COVID-19. Despite a significant negative impact on growth in our chronic care business due to the pandemic, it is fair to conclude that this year once again
confirmed the strength of Coloplast's business model to deliver solid performance and earnings growth even in tough times. Most importantly, our products have continued to help make life easier for millions of people with intimate healthcare conditions.
In conclusion, based on our company's financial performance in 2020/21, the Board of Directors will propose a total dividend of DKK 19.00 per share at the Annual General Meeting in December 2021.
On behalf of the Board of Directors, I would like to thank Coloplast's Executive Leadership Team for guiding the organisation through this difficult and fast-moving environment.
Once again, thank you to our employees for their dedication to the company and our mission. 2020/21 was not an easy year. The commitment, which has been shown by our
approximately 12,500 employees worldwide, is truly humbling. I would also like to thank you, our shareholders, for your continued trust and support.
Lars Rasmussen
Chairman of the Board of Directors