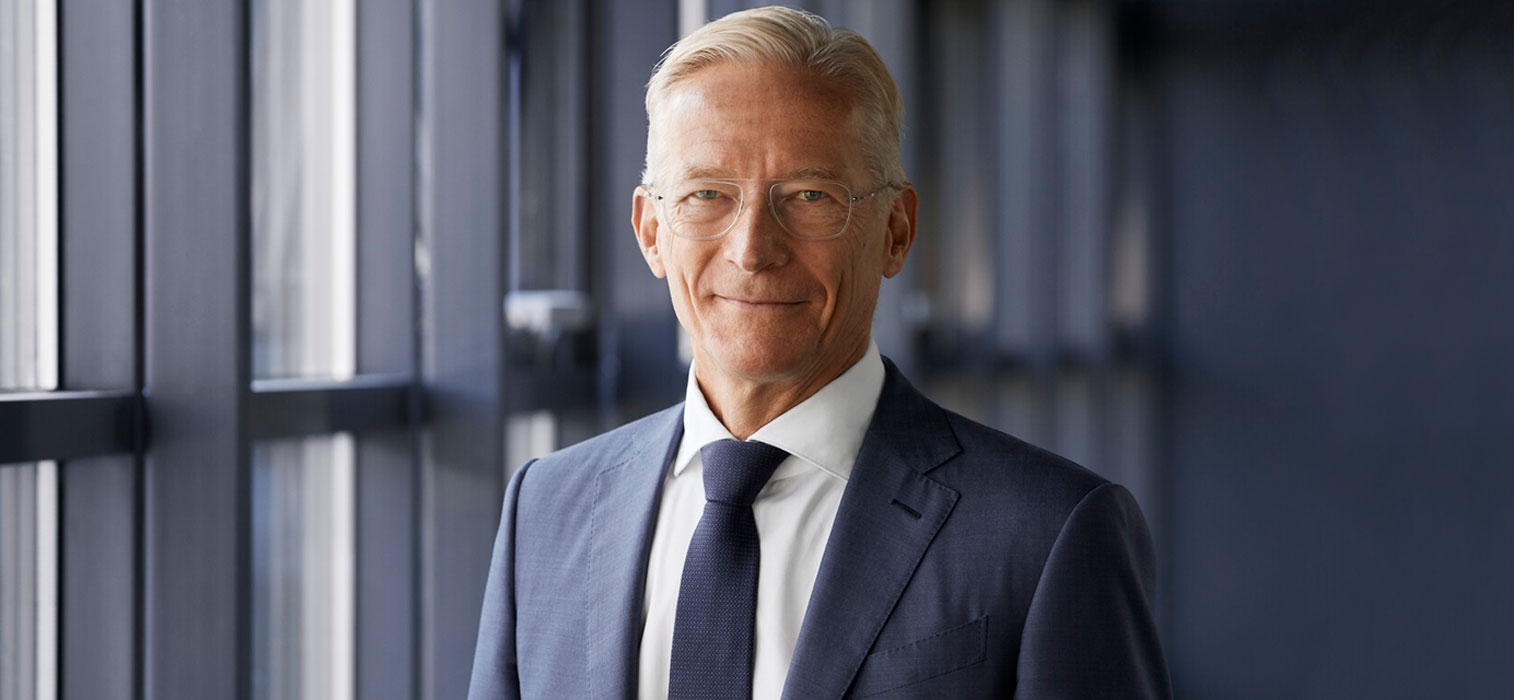 A message from the Chairman
"Despite the external challenges, the last couple of years confirmed
the resilience of Coloplast's business model and our position as one of
the best performing medical device companies in the world."
Dear shareholders,
The year 2022 will be remembered as one of the most challenging years the world has seen in decades. In addition to the COVID-19 pandemic, soaring inflation, disrupted supply chains and rising interest rates have all challenged the global economic outlook.

At Coloplast, we make life easier for people with intimate healthcare needs. This is our mission.
In this challenging year, the company continued to outperform the market and to make progress on the Strive25 strategy. We delivered another year with a solid set of results.
My belief is that effective boardrooms are built on a foundation of collaboration, respect and trust. I also place great emphasis on strong collaboration between the Board and the Executive Leadership Team. This past year, the Board has engaged extensively with management on navigating inflation, COVID-19 in China and the fallout from the war in Ukraine. We have an ongoing dialogue on key strategic topics, including innovation,
digitalisation, sustainability, culture, M&A and successful execution in our key focus markets – the US and China. We must ensure that the decisions taken today support Coloplast's long-term value creation for all stakeholders – consumers, healthcare professionals, employees, communities and shareholders.
Let me now highlight two key developments from 2021/22.
First, the acquisition of Atos Medical, a company that is a strong fit for Coloplast in all the parameters – mission, strategy and financial performance. Atos Medical is marketleader in the laryngectomy segment, which in many ways resembles Coloplast's chronic care segments: Ostomy Care and Continence Care – their market leadership position, innovative product portfolio, long-term partnership with healthcare professionals and a consumer focus. Market penetration across geographies is low, and the opportunity to expand coverage to benefit many more patients is significant. Atos Medical is a growth option that supports Coloplast's longterm growth agenda and value creation.
The acquisition was financed with a corporate bond, issued in May with significant demand.
Second, Sustainability remains on top of the Board's agenda. I firmly believe that sustainability is a key competitive advantage, and we must ensure that Coloplast stays ahead of the curve. At Coloplast, we have always aspired to act responsibly. As part of Strive25, Sustainability has been elevated to an enterprise theme, backed by significant investments.
The climate crisis is one of the most urgent issues of our time. We must act now. At Coloplast, we are committed to ambitious science-based climate action. In June, our carbon emission reduction targets were approved by the Science Based Target initiative. This is recognition that the targets across our production and valuechain are consistent with the reduction required to keep global warming to 1.5°C.
Inclusion and Diversity is another area that I feel passionate about. In 2021/22, we welcomed a new Board member, Annette Brüls, who brings invaluable executive management experience from the global medical device industry. I am pleased to say that we now have a balanced gender distribution among the shareholder-elected Board members.
Today, I am pleased to present our Annual Report, Sustainability Report and Remuneration Report. The Annual Report looks back on another year with negative impact from COVID-19, especially in China as well as inflationary pressure on input costs, a topic which continues into next year. In spite of these challenges, Coloplast once again delivered solid performance and earnings growth.
In conclusion, based on our company's financial performance in 2021/22, the Board of Directors will propose a total dividend of DKK 20.00 per share at the Annual General Meeting in December 2022.
On behalf of the Board of Directors, I would like to thank Coloplast's Executive Leadership Team for guiding the organisation through this uncertain environment.
A big thank you also goes to our employees for their hard work and dedication to the company and our mission. The commitment shown by our over 14,500 employees worldwide is truly admirable.

I would also like to thank you, our shareholders, for your continued trust and support.

Despite the external challenges, the last couple of years confirmed the resilience of Coloplast's business model and our position as one of the best performing medical device companies in the world. We continue building the consumer healthcare company of the future and helping millions of people with intimate healthcare needs.
Lars Rasmussen
Chairman of the Board of Directors