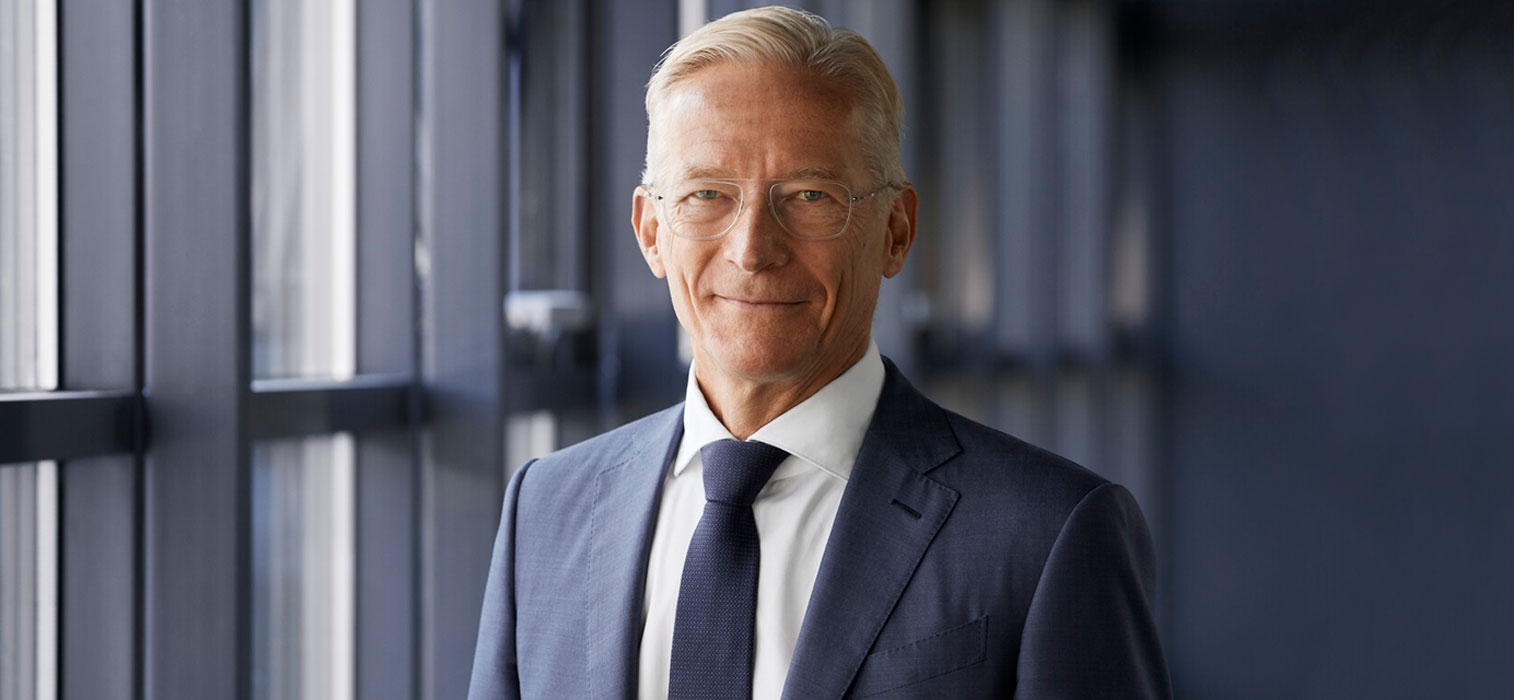 A message from the Chairman
"In September we launched our new Strive25 strategy with ambitious
long-term financial targets of 7-9% organic growth and more than
30% EBIT margin."
Dear shareholders,
2020 was a year marked by the COVID-19 pandemic which left no one untouched. The resulting challenges reinforced our resolve to continue working towards our mission of making life easier for people with intimate health care conditions. This is what defines us, and this is what drives us forward.
As a company, we aspire to emerge stronger from the crisis as well as continue to build the consumer health care company of the future.
With the full support of the Board of Directors, the Executive Leadership team has focused on delivering the final year of the LEAD20 strategy. I am proud to conclude that our LEAD20 strategy successfully accelerated growth and value creation – delivering value to all our stakeholders.
One of my key priorities since becoming Chairman of the Board has been to strategic work to ensure Coloplast maintains its position as the market leader. The key task at hand this year was to develop a new strategy for the company.
In my role, I continue to firmly believe those effective boardrooms are built on a foundation of collaboration and trust. I also, place great emphasis on the strong collaboration between the Board and Executive Leadership. This year, this played out through the successful collaboration on the company's future strategy.
Together with my peers on the Board of Directors and Executive leadership, I spent a significant amount of time discussing the strategic direction for the company for the next five years and beyond. We placed an emphasis on the key strategic themes including innovation, digitalisation, sustainability, as well as the path towards successful execution in two of our key markets, the US and China. M&A as a potential avenue for growth is more prominently placed on the agenda.
Coloplast's new Strive25 strategy was announced to the market at the end of September along with ambitious longterm financial targets of 7-9% organic growth and more than 30% EBIT margin. With Strive25, I am confident that Coloplast will strike the right balance between continuity and renewal to capitalise on growth opportunities and secure sustained growth above the market.
To prepare for the delivery of the theStrive25 strategy, the Executive Leadership Team was expanded from four to six members. In line with the company's strategic objectives, Executive Leadership has been strengthened within two key areas, Innovation as well as People & Culture.
Strive25 will drive value creation through Sustainable Growth Leadership. As businesses evolve, the biggest challenge of many companies is to ensure smooth leadership succession and cultural continuity. Through elevating People & Culture to the executive Leadership level, we have taken a further step to address this challenge.
I believe that sustainability is central to corporate competitiveness and a company's continued ability to operate. Respect and responsibility are core values to us, and Coloplast has always aspired to act responsibly.
Coloplast has been committed to the Global Compact since 2002, and we are also committed to contributing to the success of the Sustainable Development Goals through collaboration wherever relevant. As part of Strive25, sustainability is now an integral part of our company's strategy. Environmental concerns top the global risk list, and Coloplast will take key steps towards reducing our environmental footprint.
To serve as the basis for our new sustainability strategy, Coloplast has systematically assessed our impact on the Sustainable Development Goals. Our main contributions are on 'good health and Well-Being', 'Responsible Consumption and Production' and climate Action' (SDGs 3, 12 and 13).
Today, I am pleased to present our Annual Report, which looks back on a turbulent year. Despite delivering the company's lowest organic growth rate in decades, it is fair to conclude that this year confirms the strength of Coloplast's business model to deliver solid performance and earnings growth even during the most challenging times. Most importantly, our products have continued to help make life easier for people with intimate health care conditions.
In conclusion, based on our company's financial performance in 2019/20, the Board of Directors will propose a total dividend of DKK 18.00 per share at the Annual General Meeting in December 2020.
On behalf of the Board of Directors, I would like to thank Coloplast's leadership team for steering the organisation through this difficult environment. A crisis year during which the company found the right balance between looking after the company's employees, customers, shareholders and community.
Once again, thank you to our employees for their hard work and perseverance. I would also like to thank you, our shareholders, for your trust and support.
Lars Rasmussen
Chairman of the Board of Directors